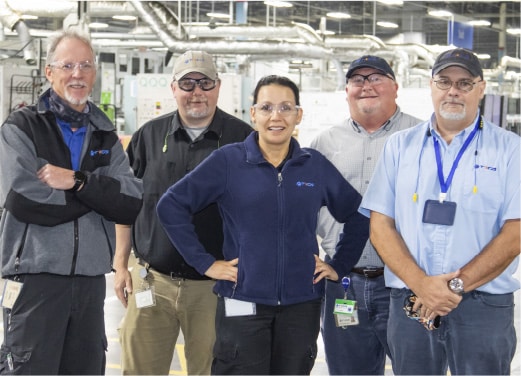 We enjoy an exciting, fast-paced environment where innovation, creativity and strong work ethics are rewarded.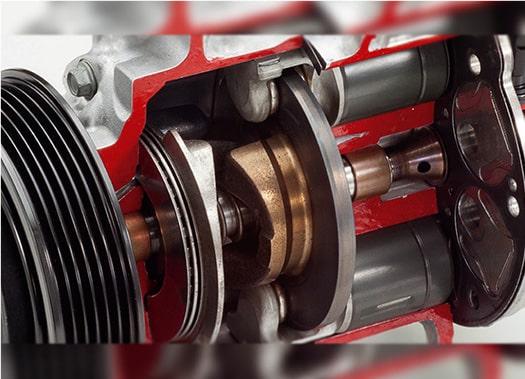 We manufacture and supply vehicle air-conditioning compressors for more than half of the North American auto industry.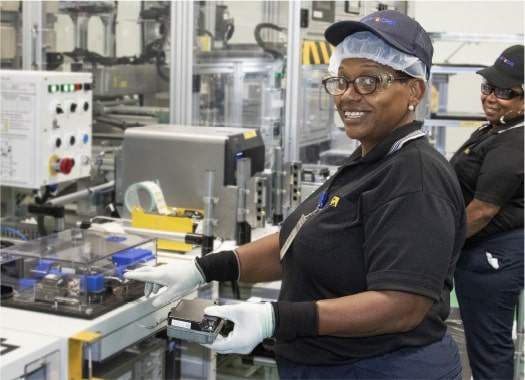 We assemble inverters that supply electronics to power the plug-in devices used in vehicles.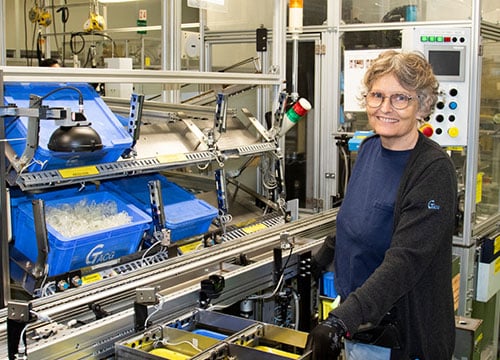 Our family of professional workers proudly manufactures & assembles energy-efficient air compressors for shipment across the North America.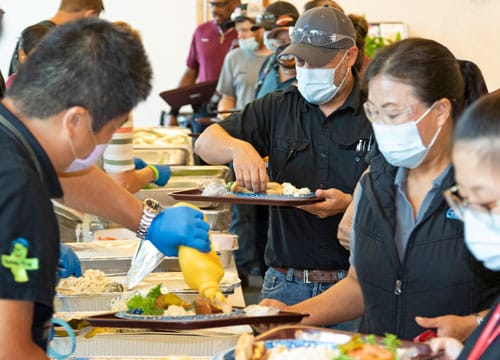 Toyota Industries Group is committed to development of our professional Associates and support of our local community.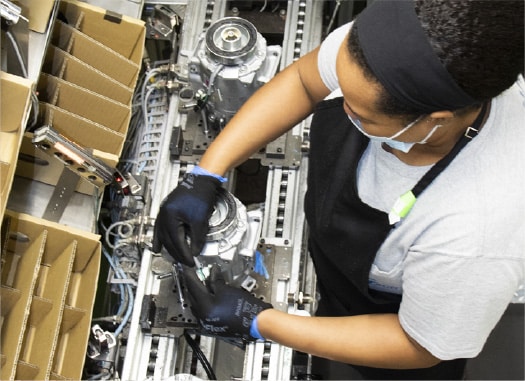 We would be happy to hear from you. Please click below to find the best way to reach us.
A Global Industry
In the Heart of Northeast Georgia
Based in small-town Pendergrass, Ga., TACG and TICA are members of the Toyota Industries Group of international companies that employ over 66,000 people worldwide. Locally, we are one of the region's top employers and most desired places to work.
Established in 2004, TACG (Toyota-Denso Automotive Compressor Georgia) specializes in the manufacturing of automobile air conditioning compressors. TICA (Toyota Industries Compressor Parts America) was built next door eight years later to expand production capacity. It manufactures the component parts that TACG uses to build AC compressors.
In November 2020, we expanded production to produce DC-AC Inverters, which allow electronics such as cellphones, laptops, job-site tools and small appliances to be plugged in and used in vehicles.
Our campus spans over 150 acres off Valentine Industrial Parkway. From here, we ship our energy-efficient products throughout North America. In fact, our compressors are such the industry standard that they are used in well over half of all cars, trucks and vans built in North America – from Ford, Honda and BMW to Lexus, Subaru and Fiat-Chrysler in addition to Toyota Motor vehicles.
We are proud to assemble products that make the driving experience more pleasant and comfortable. It is our 2030 Vision to make the earth a better place to live, to enrich lifestyles, and to promote a more compassionate society.
A Career with a Company that Cares
Consider a career working in our exciting, fast-paced environment where innovation, ingenuity, and strong work ethics are rewarded. In addition to highly competitive wages, our associates receive outstanding benefits along with opportunities for growth in a strong and stable industry.
Click here to learn more about our career opportunities.
Click here to learn more about our Northeast Georgia home.
Welcome from Our President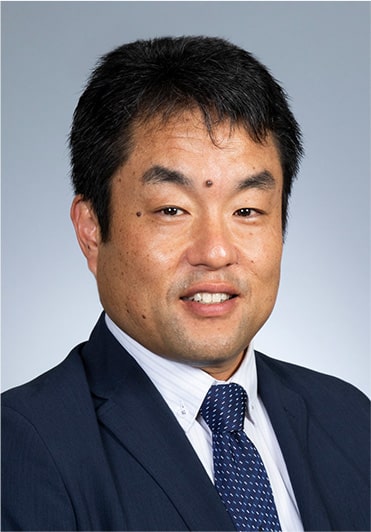 Haru Ito, President
Toyota Industries Group Georgia
Welcome to our TACG & TICA joint website.
As members of Toyota Industries Group, we are one of the leading makers of vehicle air compressors and DC-AC Inverters for the North American market. We hope this website will provide you with an insightful look at our business and a better understanding of what we do here at our campus in Pendergrass, Georgia.
Air compressors are the heart of a vehicle's cooling system; similarly, our associates are the heart of our company.
If you are looking for a skilled career with a first-class company that truly cares, you will find it at TACG and TICA.
We celebrate teamwork, creativity, and the Toyoda Precepts which are rooted in our priority of respect for people. Our company is not just about "making things" – we strive to make people and the world better, too. We reward our team with the area's top wages and company benefits in addition to special incentives for creativity, ingenuity, and efficiency in our plants.
Our associates enjoy special celebrations and get-togethers at work as well as volunteering outside the workplace and giving back to our local community.
Thank you for your interest in our companies. We are proud of our growing team and would be honored for you to consider joining us at TACG and TICA.
Haru Ito
President
TACG & TICA