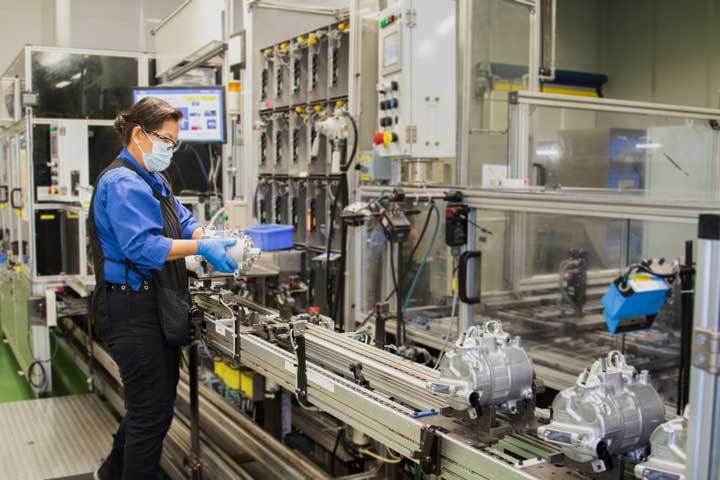 Assembly
Manual skills and automated systems are used to manufacture our AC compressors.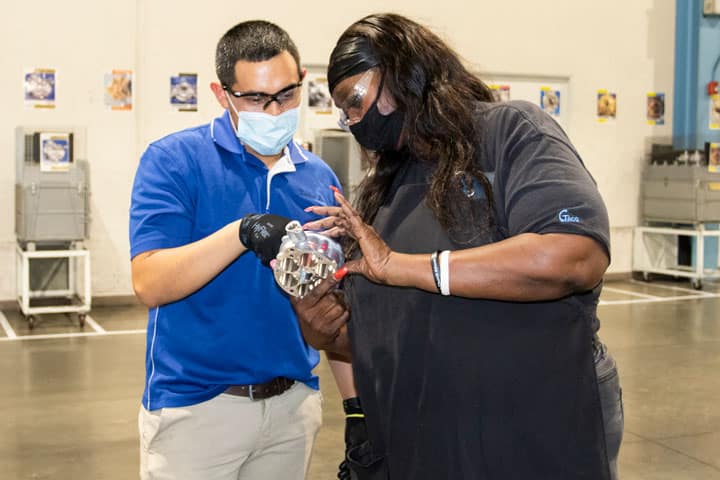 Machining
Using CNC tools and machinery, we custom-build components for our AC compressors.
Casting
We sand-cast raw materials for internal components, while die casting is used to make the external housing and cylinders for our AC compressors.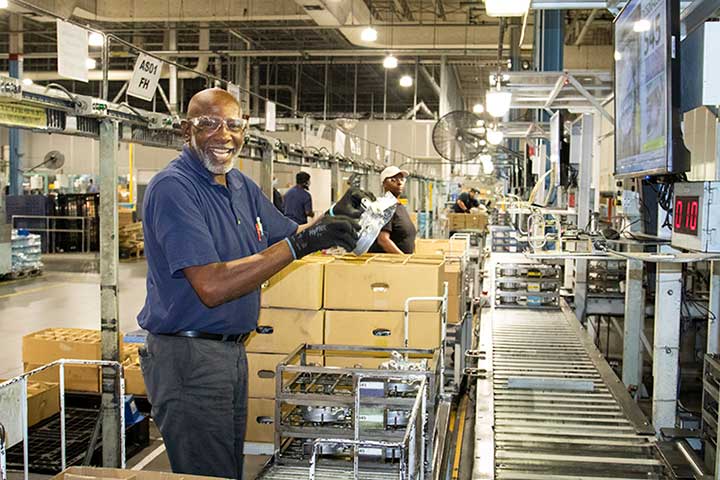 Logistics
All our manufacturing processes are coordinated and connected together by our logistics department to keep our systems on schedule.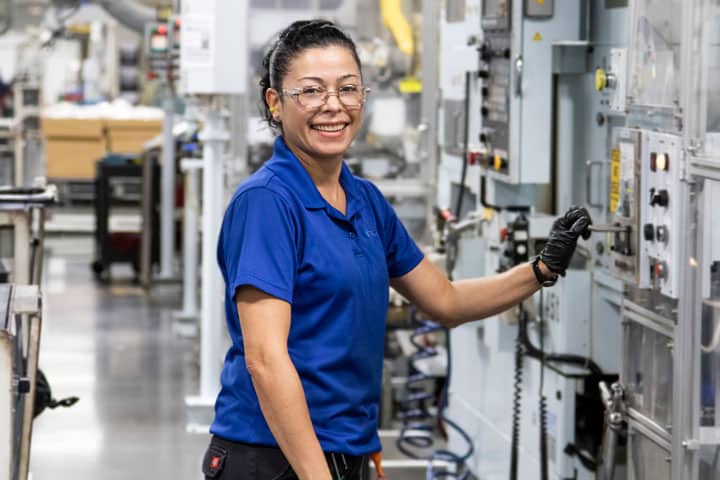 Engineering
Continuous improvement and innovation for state-of-the-art robotic automation unique to our industry.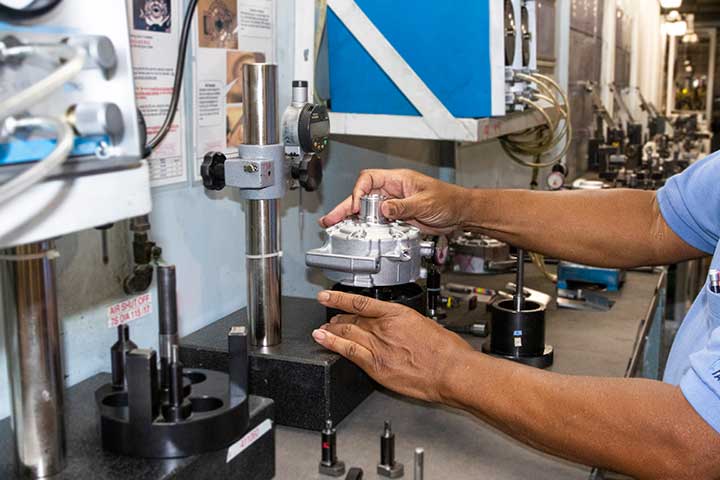 QUALITY CONTROL
Our products are known and respected for pristine quality and care made
possible by our Associates.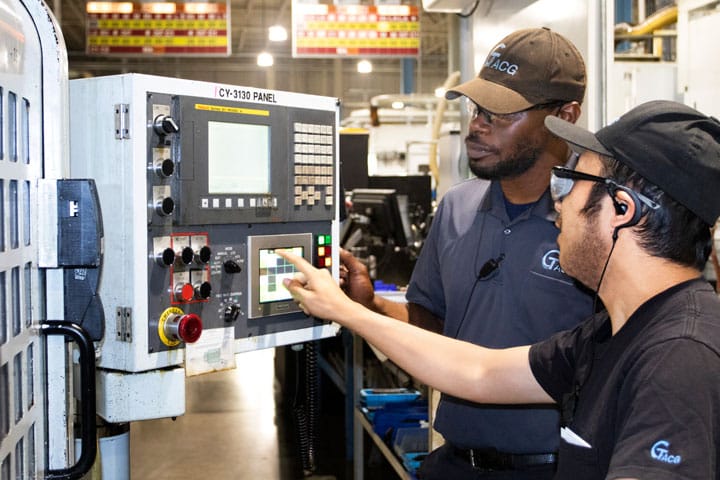 Maintenance
Driven for excellence, this team supports successful production.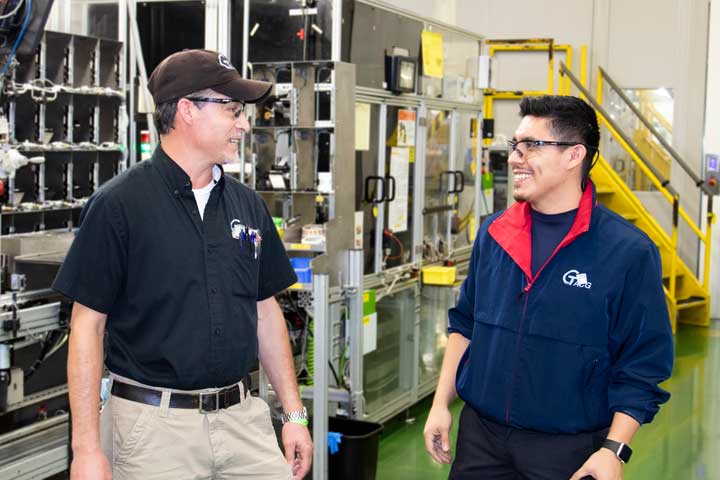 ADMINISTRATION
Supporting continuous improvement through Safety/Environmental, IT, HR, Accounting/BP, Purchasing and Production Control.
Build Your Career with one of the region's
most stable, longtime employers.
Working within the Toyota Industries Group at TACG and TICA is more than just a job. It's an exciting lifetime career with:
• Competitive wages
• Outstanding company benefits (90% of costs are covered!)
• A company that truly cares for its team of Associates
• A Clean, safe work environment
• Opportunities to grow your skills and advance within the company
• And a secure future with One of the Most Respected Corporate Brands in the World.

Why Work Here
Our Total Compensation Program – Among the Best Anywhere
Working with a global company comes with remarkable benefits on top of our wages. In fact, our compensation program far exceeds the benefits offered by many companies across the country.
On average, associates at other companies will pay about $1,500/month in family coverage for their share of corporate benefits such as health insurance. At TACG and TICA, the amount is just around $108 a month to cover an entire family, allowing more money in your pocket!
After 30 days on the job, we pick up 90 percent of an associate's benefit costs. So, do the math and you'll find we offer one of the most generous Total Compensation Packages in all of Northeast Georgia.
TOYOTA INDUSTRIES BENEFITS
Medical, Dental, Vision Coverage
401-k with matching dollars from company
Paid Vacation
Paid Holidays
Life Insurance
Prescription Coverage
FSA (Tax-Free Flexible Spending Account)
Special Employee Discounts
Attendance & Recognition Programs
Fun Company Events
Other optional insurance and special programs like pet insurance!
OPPORTUNITIES TO EARN EVEN MORE MONEY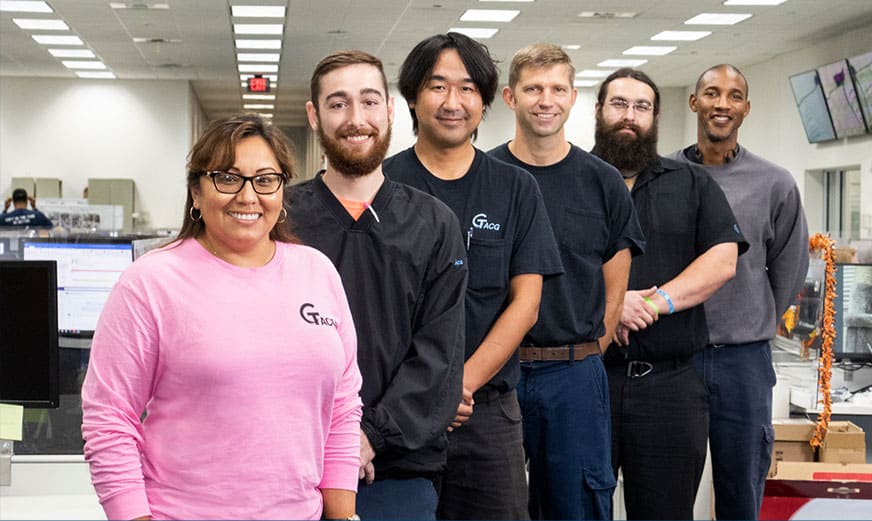 Once on the job, YOU can enhance your experience:
Educational assistance to support tuition and build your career skills
Rewards for continuous improvement ideas/implementation
Leadership Development courses and pathways
Opportunities for Overtime
Performance incentives
Upcoming Onsite Hiring Events
Production Job Fair
Tuesday, January 16th – 2PM-4PM
In our TACG main lobby
Get your new career started with us today!
Connect with us about Employment
Enter your contact information below and upload your resume today!